HOW HE PROVED SEEING IS BELIEVING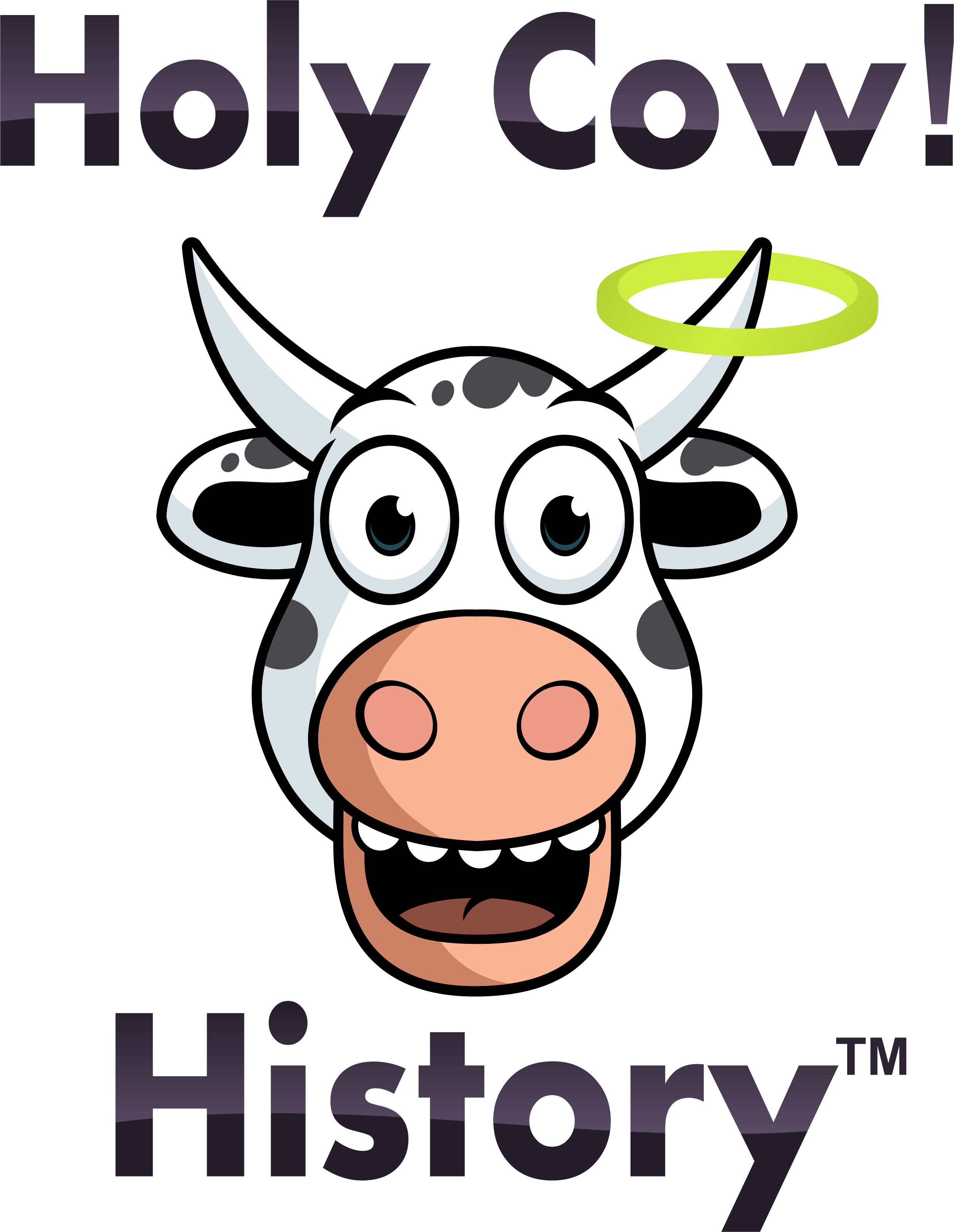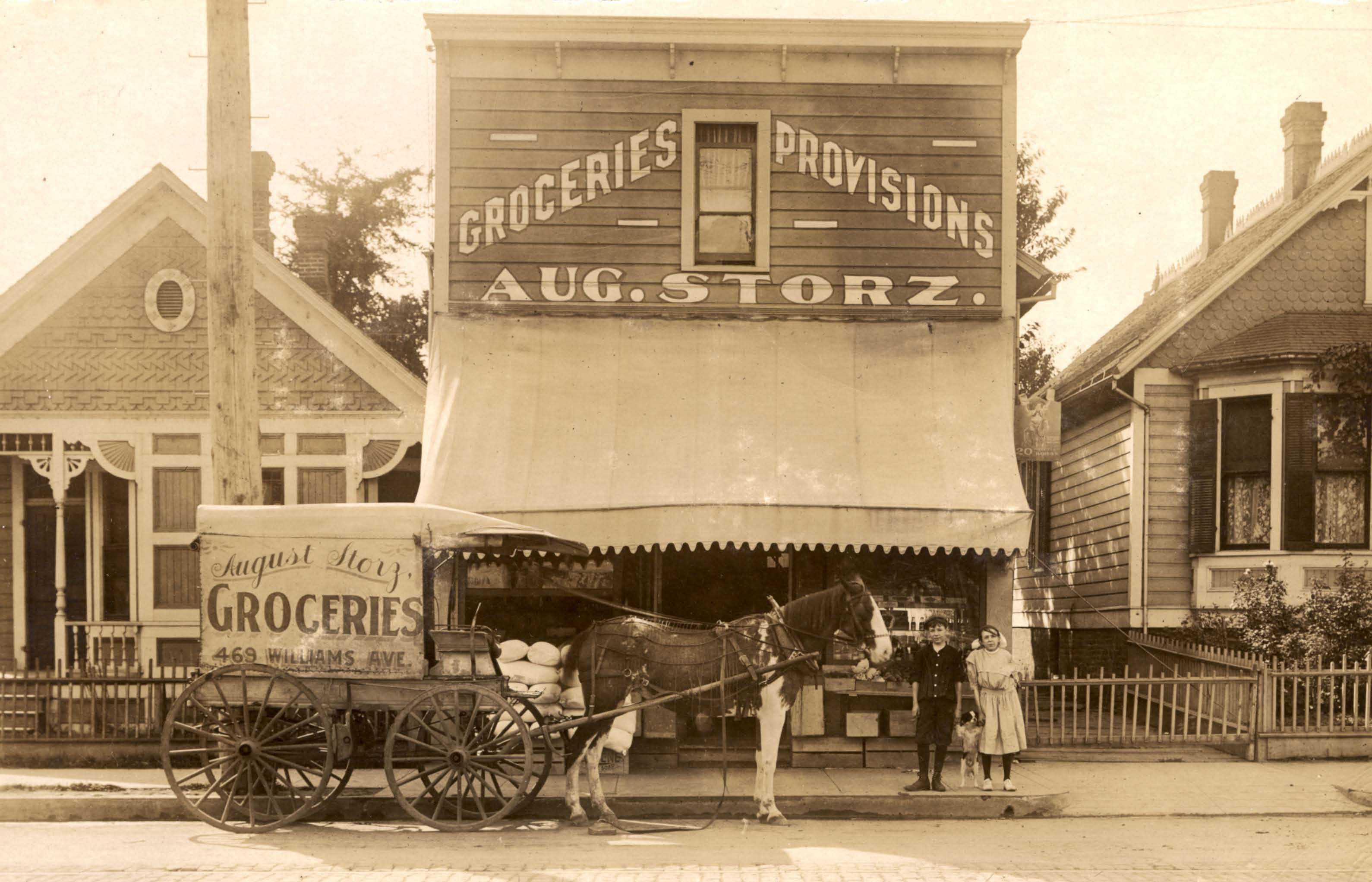 Henry Heinz had a sharp eye. He paid close attention to what people around him were doing – and what they were not doing. One simple observation in the late 1800s forever changed the way Americans buy food products, revolutionized the entire food industry and made him a rich man to boot.
In fact, you still use the change he introduced every time you go to the grocery.
And it all started with horseradish. Really.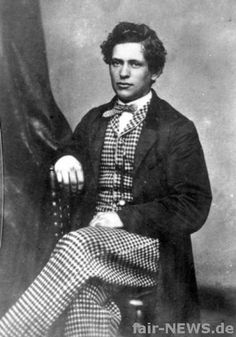 Henry grew up in the mid-1800s near Pittsburgh, Pennsylvania. His parents had come over from Germany (and were cousins of Donald Trump's ancestors, by the way).
But he was no ordinary boy. By age 14 he was assistant manager at his father's brickyard. When his mother grew too many vegetables in the family garden one summer, Henry quickly sold them. His parents realized their son was a budding businessman.
In 1869, he went into business with a friend selling horseradish, a condiment wildly popular among the area's German communities. Expanding to include celery sauce, pickles and vinegar, they called it the Anchor Pickle and Vinegar Works. Yeah, that name didn't make the goods fly off store shelves. So they re-branded themselves Heinz, Noble & Company.
Things were going well until the Panic of 1873 hit. A Panic was much like a Depression, and this one was particularly severe. The company soon went broke.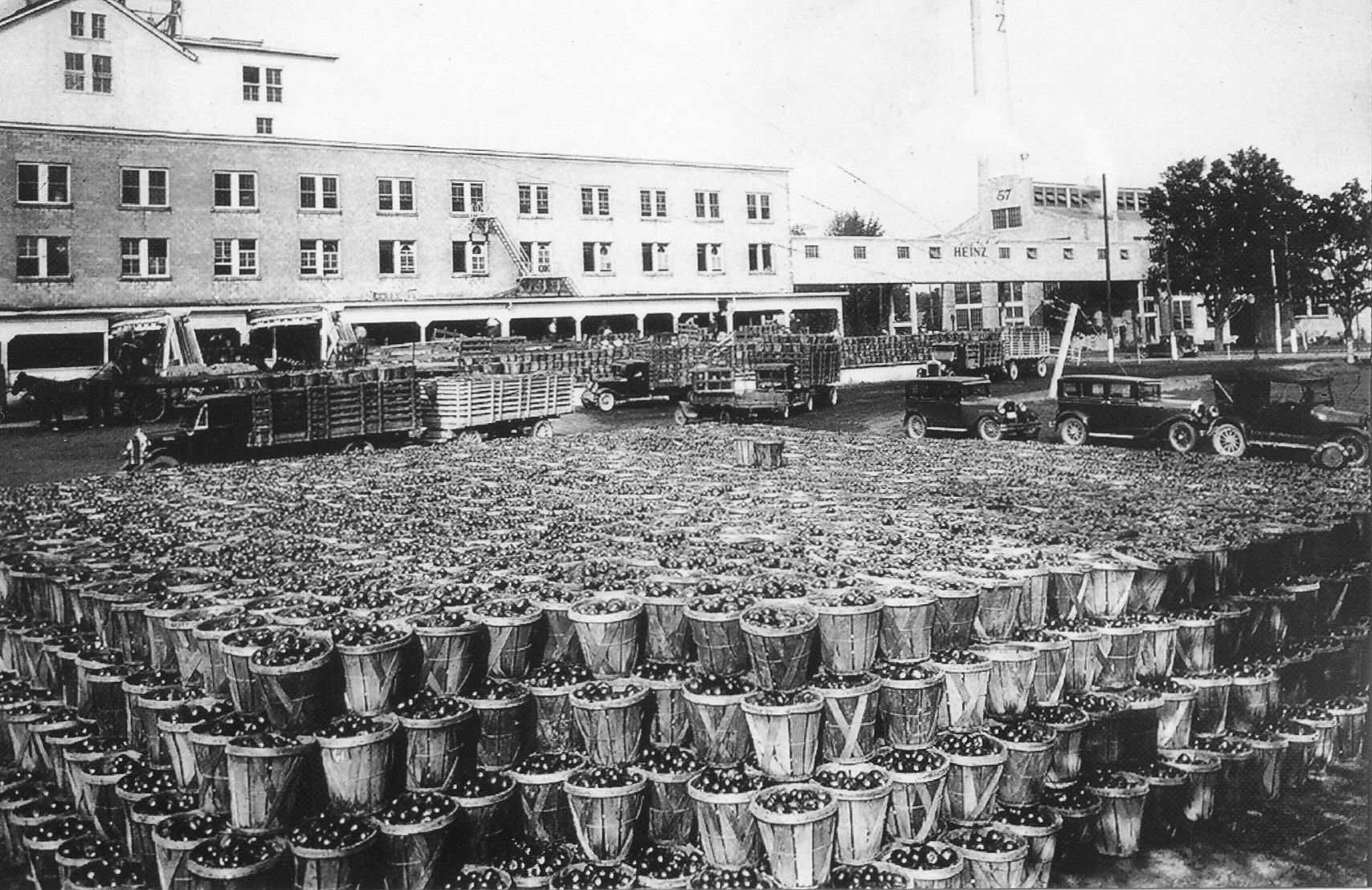 However, Henry was still young and optimistic. The next year he started the F & J Heinz Company with his brother and their cousin. And this time he added a new offering: tomato ketchup.
If you think ketchup was a 20th Century creation to accompany french fries, you're mistaken. Americans have been pouring it on food since the Revolutionary era.
The new business took off. The three relatives weren't rolling in dough, but they were making a decent living. Henry insisted they use only the freshest vegetables and prepare them in extremely clean and sanitary conditions to produce the best products possible.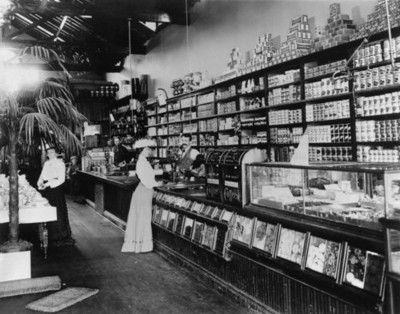 Still, that wasn't good enough. Henry was one of those imaginative types who always wonder, "How can we make it better? Produce it faster? Make it more affordable?"
One day his keen eye noticed something. Customers were hesitant about buying ketchup because they didn't know what they were getting. Remember, this was the time before government food inspections. The label said "ketchup" and that was all you knew.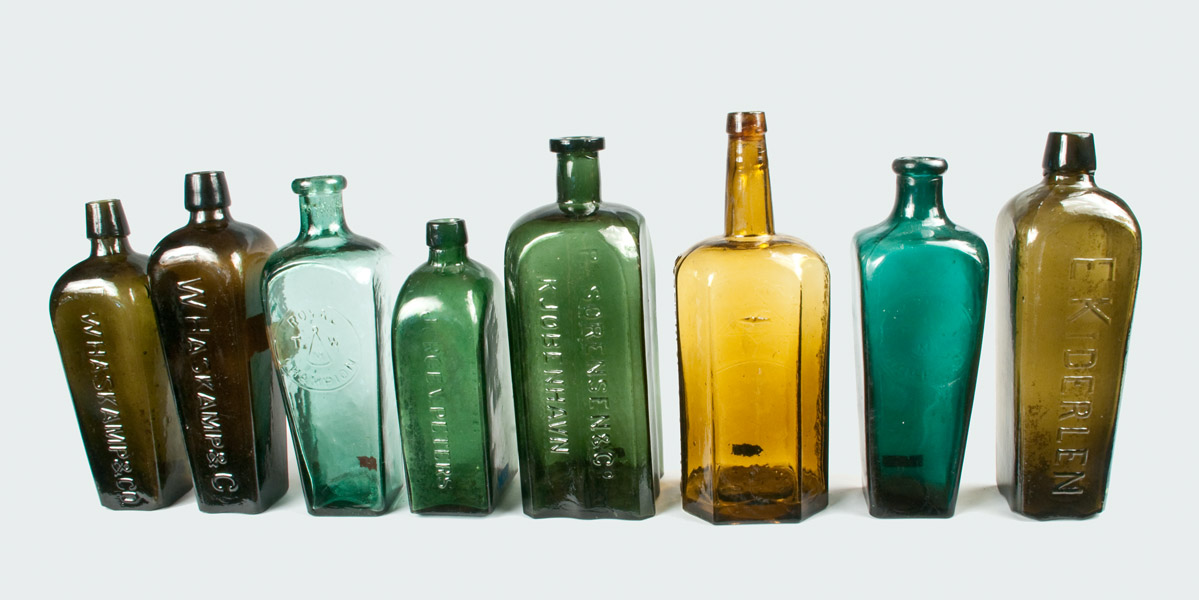 Early food products spoiled quickly and contained nasty additives, such as coal tar and sodium benzoate. Maybe the contents had gone bad; maybe they were still fresh. How did you know? Because you couldn't see what was inside. Food was sold then in brown, blue or green glass bottles. Housewives were reluctant to spend their husbands' hard-earned pennies on a pig in a poke.
The problem could be overcome by using clear glass, of course, so consumers could see exactly what they were getting. But there was a problem. Glass had to go through additional refining steps to make it clear, and that made it more expensive. Most food manufacturers stuck with brown, blue and green to keep their products' cost down.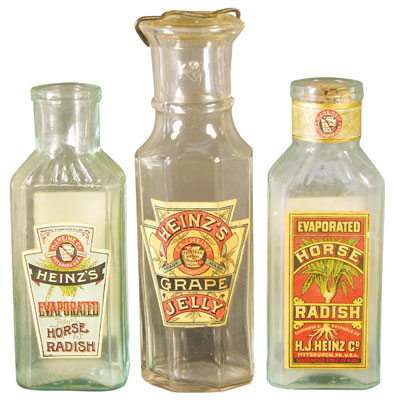 But not Henry. He believed shoppers would be willing to part with an additional penny in exchange for knowing with certainty that the content was fresh. So he switched all his products to clear glass … and held his breath.
The gamble worked. The change was hugely successful and put the company on the map. In 1888 Henry bought out his partners and renamed it the H. J. Heinz Company, which it's still called today.
Not only that, the entire food industry was forced to switch to clear glass bottles and jars to stay competitive.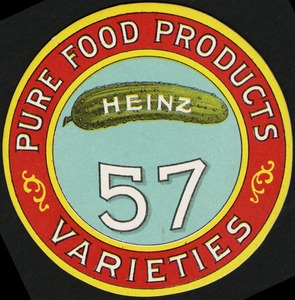 Henry was a marketing genius. The native of Pennsylvania (the Keystone State) fashioned his logo in the shape of a keystone. And he devised the winning slogan "57 Varieties." When he introduced it in 1896, Heinz was selling more than 60 different products. But consumers responded to 57 for some reason. He told people he got it by combining 5, his lucky number, with his wife's lucky number of 7. Privately, he said he used 7 because of its "psychological influence." Whatever the reason, it worked.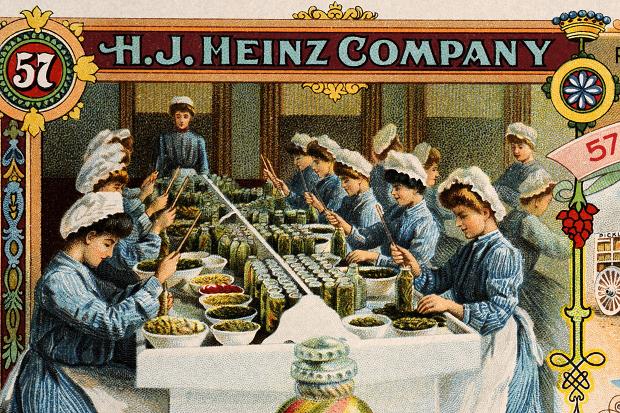 But Heinz was much more than a marketer. He provided uniforms to his factory workers (many of them women) and insisted they be kept clean. He demanded safe working conditions in his factories and was known for paying good wages. He even personally lobbied Congress for federal laws to make food safe for all Americans, culminating in the Pure Food and Drug Act's passage in 1906.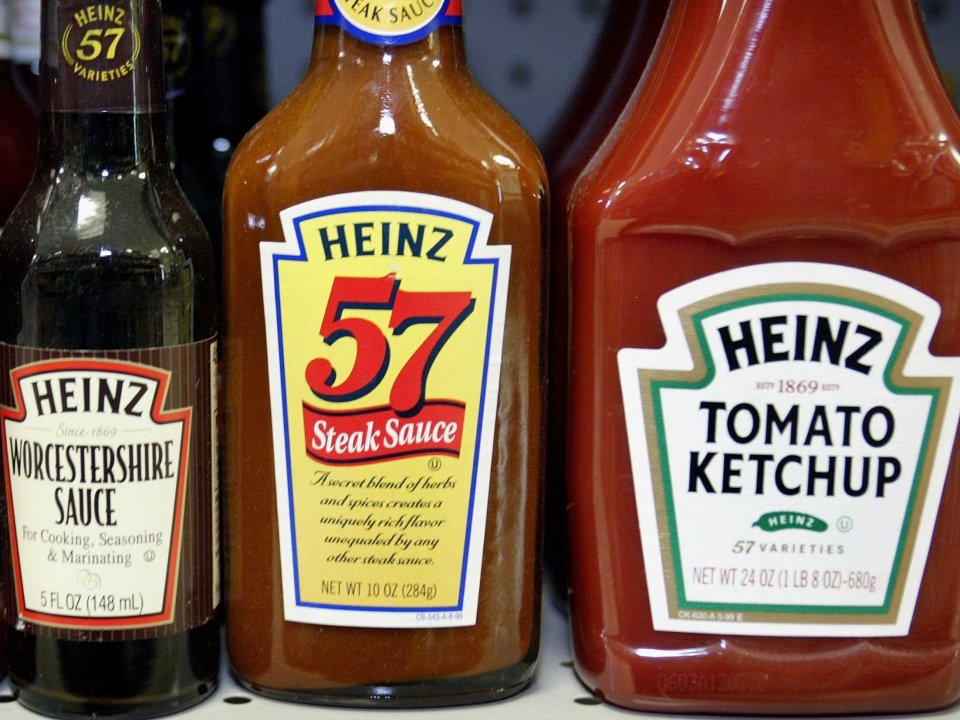 Unlike other millionaires from the age of the Robber Barons, Henry was a beloved figured when he died at age 74 in 1919.
Today, Heinz produces a staggering 650 million bottles of ketchup every year.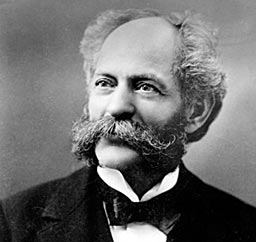 And the next time you're at the grocery buying a bottle of ketchup, remember you have Henry Heinz to thank for making sure you know that you're getting.
Did you find this enjoyable? Please continue to join me each week, and I invite you to read Tell it Like Tupper and share your review!
Curious about Tell It Like Tupper? Here's a chance to see for yourself. Take a sneak peek at a couple chapters in this free downloadable excerpt.