How An Unlikely Career Made Him A Cake Mix King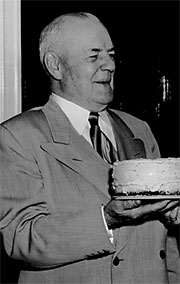 You turn into the supermarket's cake mix aisle and find the Big Three brands on the shelf. There's Pillsbury, whose Doughboy is a cartoon character. There's Betty Crocker; sure, her pretty face is on the box. But it's a portrait drawn from imagination, because she's fictitious.
Then there's the third brand. No cute mascot, no human likeness; just a simple name in simple font.
Duncan Hines is the only one of the trio who was a real person. Yet he had nothing to do with cake mixes, cooking or baking. Then how did his name wind up on a box sitting in your kitchen cabinet?
It's an unlikely story that stemmed from a meandering career path which, among other things, had him rub elbows with a man who later became a household name.
Get ready to meet the real Duncan Hines.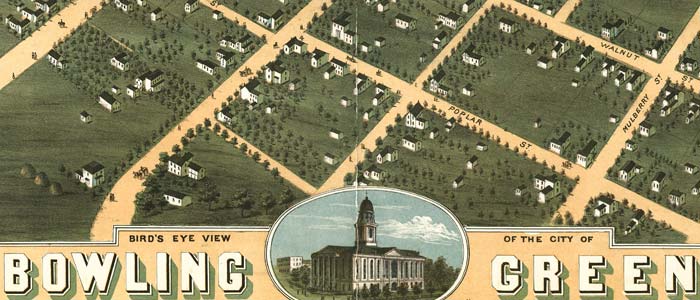 There was no reason to believe great things were in store for the baby born in Bowling Green, Kentucky in March 1880. Hines' father was a Confederate veteran. His mother died when he was four, and he was raised by his grandparents.

After business school, a job with Wells Fargo Express Company sent him out West. Then it was off to Chicago working as a traveling salesman for a printing company.
All very nice, you say; but how do cake mixes fit into the picture? Hang on, I'm getting to that.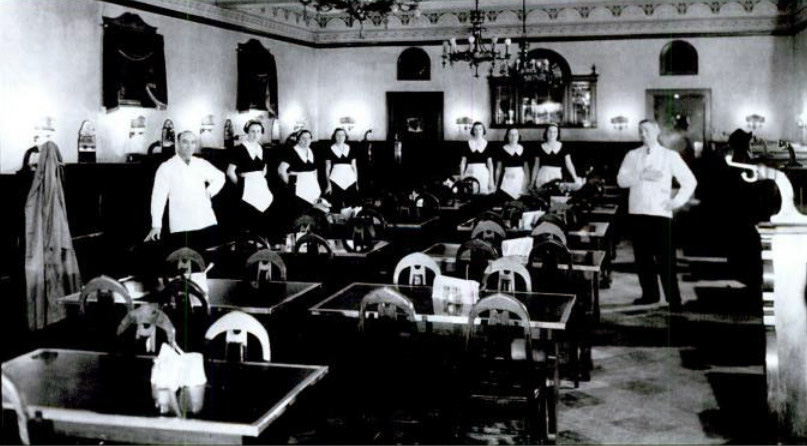 To understand what happened next, you must first know what life on the road was like for a traveling salesman in 1910.
This was the time before franchised restaurant and hotel chains, remember. Each owner did his own thing, and hardly any two were the same. That made eating out a gamble. You never knew what you'd get.
Hines' job kept him on the go. He logged more than 40,000 miles every year, the equivalent of driving across the United States fourteen times annually. Naturally, he ate out – a lot.
Duncan Hines was a tough customer. He demanded spick-and-span spotlessness (personally inspecting every kitchen), prompt, polite service and food that was far above average. He began keeping tabs on the best places to eat and spend a night, making notes about the atmosphere and specialties of each one.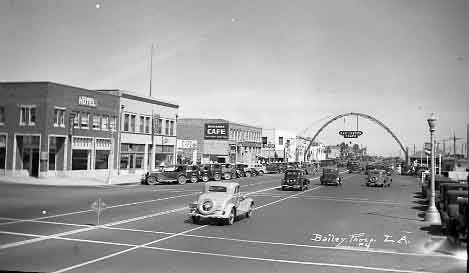 In time, family and friends began asking, "Hey Duncan; I'm going to Kansas City next week. Where's a good place to eat there?" And the more he answered, the more people asked.
By 1935, Hines had compiled notes on 167 restaurants in 30 states. In a preemptive strike aimed at easing the growing requests for advice, he sent his list of recommended establishments with his Christmas cards. That, he thought, would take care of that.
It didn't. He was bombarded with letters from folks asking, "I hear you've got a list of good places to eat. May I get a copy?"
Hines started charging $1 a copy, hoping the hefty price tag would end the demand. That didn't work, either. When he had sold 1,000 copies, Hines realized he had stumbled upon a gold mine.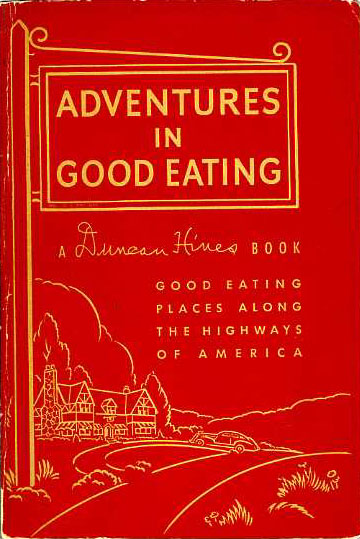 So in 1937 he self-published Adventures In Good Eating: Good Eating Places Along the Highways of America. It quickly became a bestseller. When Americans hit the road, his book was in the Ford or Chevy with them. And Duncan Hines was on the road to celebrity status as well.
He kept his book fresh by updating it every year. Consider this from 1939's edition: "Corbin, KY  Sanders Court and Cafe. Open all year except Xmas. A very good place to stop en route to the Great Smokies. Continuous 24-hour service. Sizzling steaks, fried chicken, country ham, hot biscuits."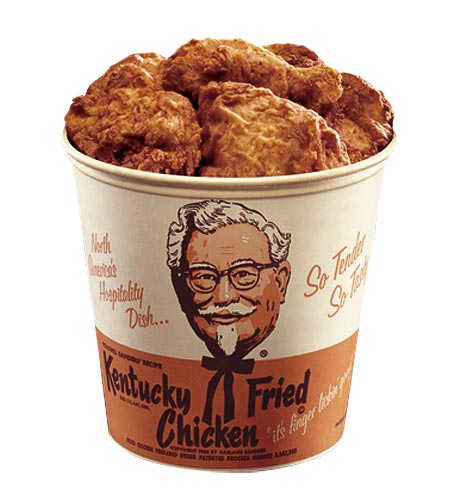 Did you catch the fried chicken part? The Sanders referenced in the title was Col. Harland Sanders. The little restaurant was where he perfected his blend of eleven secret herbs and spices that would eventually take Kentucky Fried Chicken worldwide. Could Duncan Hines pick them, or couldn't he?
But it didn't stop with food. Next he published a hotel guide, Lodging For A Night, and later Adventures in Good Cooking. They were followed by a syndicated newspaper column and radio shows. When Duncan Hines gave his seal of approval, it was good as gospel.
How much did Americans trust him? Consider this: a man in New England wanted to buy a farm in Kentucky. So he wrote a letter instructing Hines to purchase the best property available on his behalf … and he included a blank bank check to complete the transaction! (Hines quite rationally tore it up and returned it with a letter saying, "Thanks, but no thanks.")
Hines took his work seriously. He never accepted free meals, and  restaurateurs couldn't advertise in his books. But knowing Americans trusted his recommendations so devoutly took its toll. A profile story in Life magazine in 1946 noted, "Some of Hines' correspondents have grown to trust him so much that it makes him nervous."
So, you ask again, what does all this have to do with cake mixes? Ok, I'll tell you.
Duncan Hines' name was bankable. Right after World War II, businessman Roy Park partnered with him to create a line of food products bearing "Duncan Hines" in their title.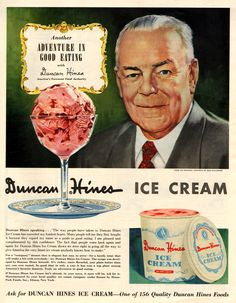 First to hit the market was Duncan Hines Ice Cream. It was an instant hit, and here's why: the secret was it contained more butterfat than other brands. Customers thought the Duncan Hines name made it good; but they were actually responding to their taste buds. That became the formula for future Duncan Hines products – they tasted richer than their competitors.
The first Duncan Hines cake mix debuted in 1951. Bread and pancake mixes followed in 1952, and blueberry muffin mix came next in 1953. In time, more than 250 canned, bottled and boxed products bore the Duncan Hines name.
Hines had returned home to Bowling Green in 1939, where he lived a quiet life that belied his celebrity status.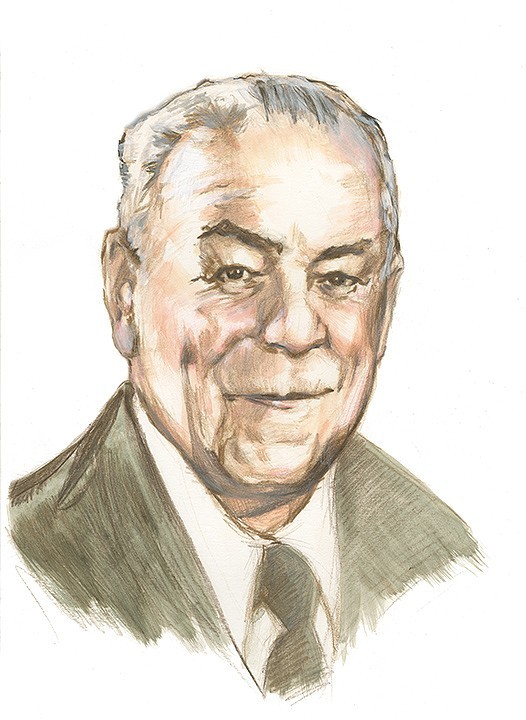 He was a beloved success when he died of lung cancer in March 1959, eleven days shy of his 79th birthday.
More than 60 years later, Duncan Hines' name is still in your neighborhood grocery store. Not bad for a man who succeeded so spectacularly in a field he never planned on entering.
Did you find this enjoyable or helpful? Please continue to join me each week, and I invite you to read Tell it Like Tupper and share your review!
Curious about Tell It Like Tupper? Here's a chance to see for yourself. Take a sneak peek at a couple chapters in this free downloadable excerpt.